Bangor Skate Park
New Bangor Skate Park Now Open
The skate park, located behind Bangor Fitness Center, is designed to accommodate skateboards, bicycles, and scooters. Features include an oval pump track, a 3-foot half pipe with transitions into a 5-foot quarter pipe, grind boxes, rails, spines and pyramids. All of the components are designed to challenge riders with varying skills and abilities.

The skate park is open seven days a week until dusk. Skate park users must wear appropriate personal protective equipment.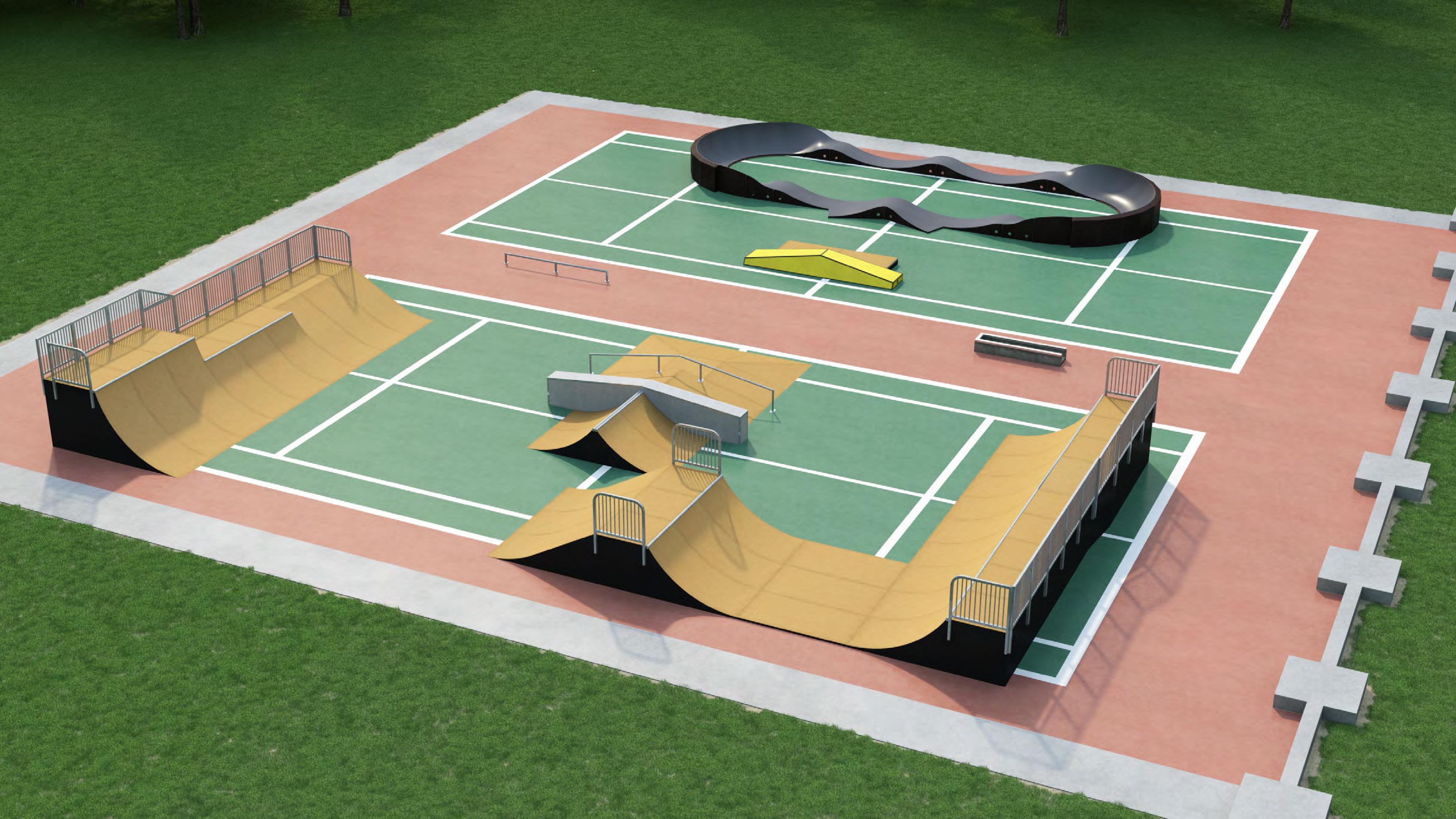 Skate Park Advisory Board
We need your help to guide the direction of our skate parks! You are invited to monthly advisory meetings to give input, provide support and make friends. Please help guide the future direction of your skate park.
Rules & Regulations
Open daily from dawn til dusk.
Accommodate skateboards, bicycles, and scooters
Motorized vehicles & bicycles are not permitted within the designated skating area
Helmets, wrist guards, knee pads & elbow pads are required
No graffiti, stickers or littering
No skating on adjacent property
No outside ramps or obstacles permitted
Please do not move or modify existing ramps or obstacles
Smoking, tobacco, alcohol, food, beverages or glass containers are not permitted in the skate area
Spectators are not permitted within designated skate area
In case of an emergency, call 360-476-3333 or 911.
For more information or to report issues please call 360-396-2449.