COVID-19 Base Services Update
Is your favorite facility closed and you need something to do?
Click here for the NavyLifePNW Plan of the Day!
---
​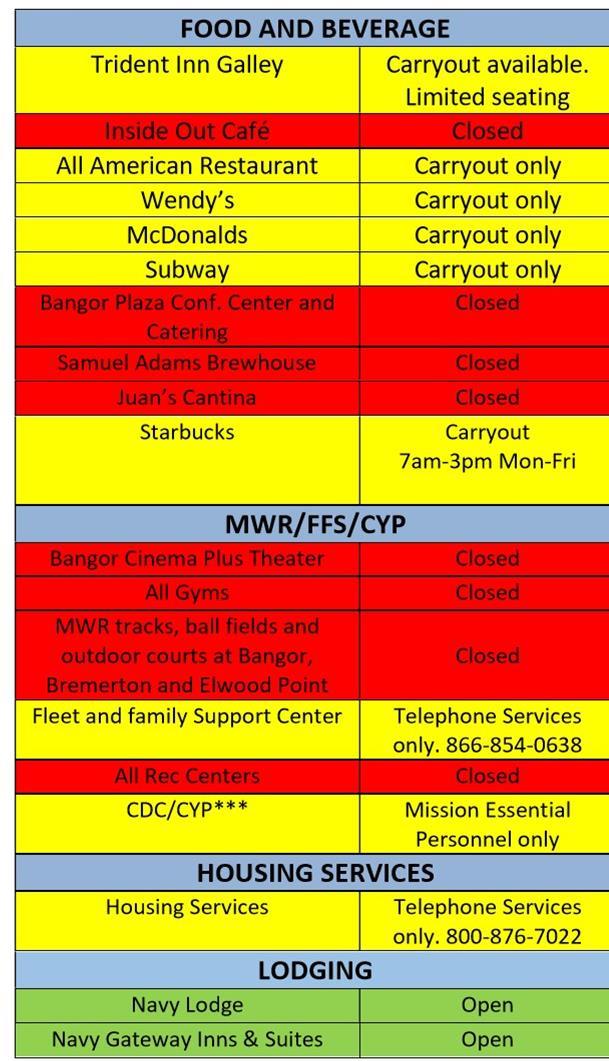 Source: CNRNW Public Affairs Office. Information subject to change daily. For confirmation please contact the facility or base PAO.
Download PDF version of this chart
---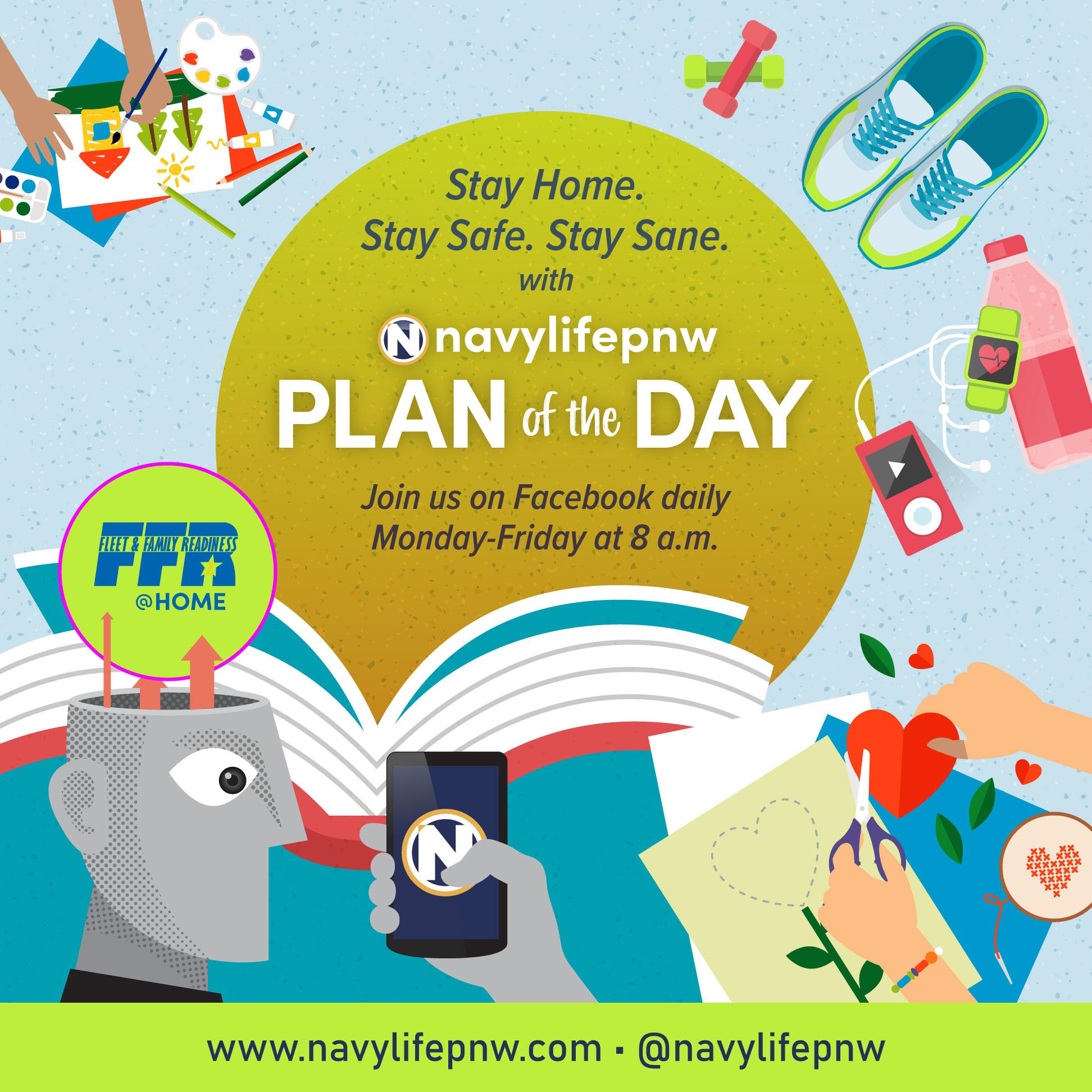 From now until the return to normal, you can count on your FFR team to deliver fun activities and engaging content that will help you and your household make the best out of being #alonetogether. We'd also love to see your own tips, tricks and videos. Join the conversation on Facebook @KitsapFFR. We're all in this together, so stay home, stay safe and stay sane with the Navy Family Plan of the Day!
Wondering what else we have in store today? Our Events page has the latest.
Monday, May 25 - Honor the Fallen
Week 3 | April 13-April 17
Week 1 | March 30-April 3
---
MORE COVID-19 information from CNRNW.